If you surf on different sites on the internet, then you might have come across a number of viruses and scams. One very common type of these viruses is Congratulation you have won. Android phones are most prone to this kind of virus, but it can also appear on iOS phones, Mac computers as well as windows. Hackers use these kinds of hoaxes because a number of people will be excited if they think they have won something and might click on this message.
What is Congratulations, You Won virus?
Congratulation, You Won is the exact message that appears on all the devices while surfing the internet. They will say that you have either won a phone or any other item of value. So when you go to claim the reward, they ask you to fill a questionnaire. The information that you provide on that questionnaire is then used by criminals or hackers. The information includes name, address, email id, etc. But in the end, you find out that there was no reward in the first place, and this was all a scam. You just end up with a stolen identity instead of any gift.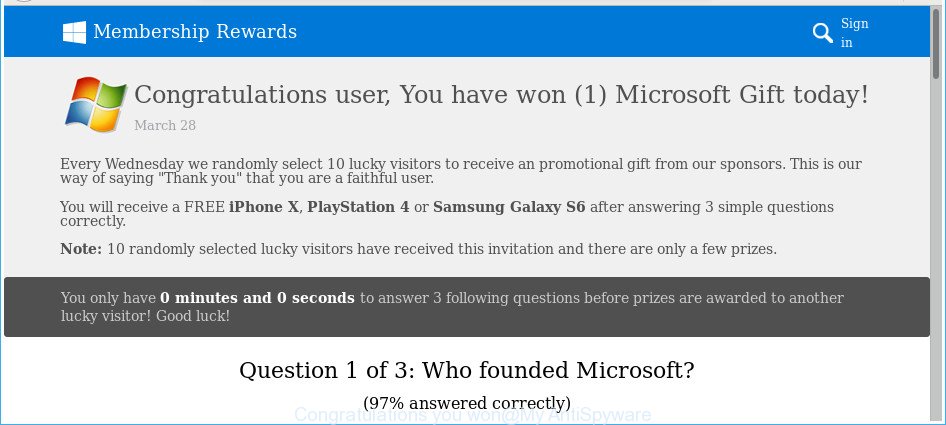 This message might appear in a number of ways. Some of those are
Samsung User,
Google User, You are today's winner!
You have been selected.
Most people are affected by this because this is very believable and looks authentic as shown above. They use all the themes and fonts according to the brand which they are representing, in this case, Microsoft Corporation. That is why people fall for their tricks. This message is different in different geographical locations around the globe.
Another reason for people believing in these scams is most messages also have a time limit. You are told to fill the questionnaire in the given time or you will lose your gift to someone else. Therefore, most people fill out the form quickly. In order to seem believable, there are also some fake comments below the add saying that they have won an iPhone or something else which also makes innocent people believe in them.
What happens if you Fall for Congratulations, You won?
You might be at risk if you have been affected by this virus. Every scammer has a different motive for sending this kind of message. Some are looking for information to steal your identity, in various other cases, people are asked to enter their bank account details so that the money can be transferred to your account. But in fact, they will empty your bank account.
Your IP address as well as your browsing history are also at risk. That information will be given to thirds parties which will redirect you to malicious or harmful sites. The main motive is to make you do actions that you won't do according to your free wills like installing malware or intrusive ads.  
How to Get Rid of Congratulations You Won Virus on Android?
If your android device has been affected by this, all you have to do is to reset your phone. In order to reset, follow the steps below
Download anti-malware software for your device.
Reboot your device.
Start it in Safe Mode.
Then, go to Settings.
Select Apps or Apps Manager.
If you see any suspicious apps that you did not download, uninstall them.
Check if the problem is still there. If it is, then go to Privacy.
Tap on Factory Reset.
Let your device reset. This will remove the virus.
Make sure that you have the backup of all your data before you reset your phone because resetting will erase all the data on the phone.
Get Rid of Virus from Mozilla Firefox
For those you use Firefox browser on their phones, this virus can be removed by following the steps that are mentioned below
Open Mozilla Firefox and then go to the Menu in the right corner.
Tap Add-Ons and then go to Extensions.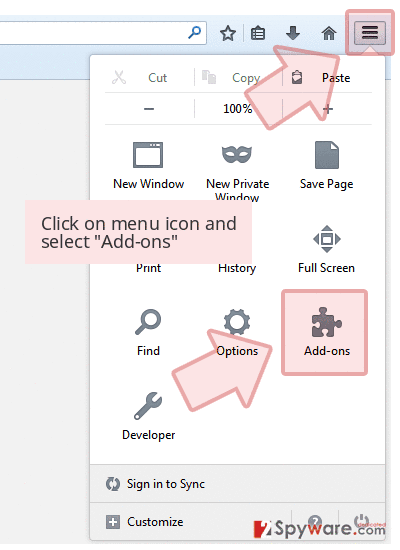 In the Extensions window, you will see all the plugins. Look for 'Congratulations, you have Won' in this list.
Click on 'Remove' in front of the plugin.
If there are any other suspicious plugins that you do not recognize, remove them too.
Then, open the Menu again and tap the question mark.
Select Troubleshooting Information.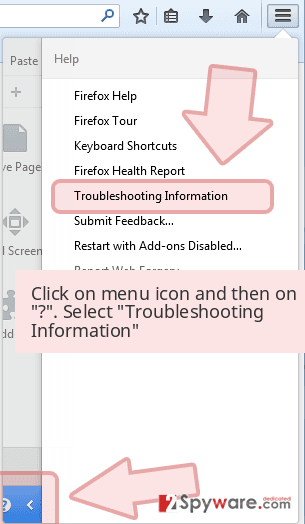 When you see the option to 'Reset Firefox to its default state', tap on 'Reset Firefox'.
Follow the steps to reset the browser.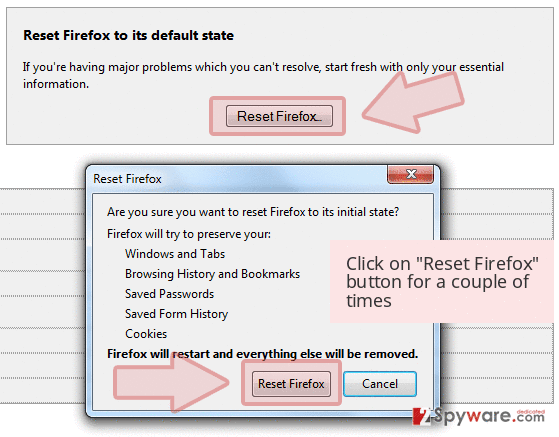 Get Rid of Virus from Google Chrome
In case you are using google chrome on your device, follow the steps mentioned below.
Go to Settings and then to Tools.
From tools, go to Extensions.
Look for 'Congratulations, you have won' scam.
Tap the dustbin icon to delete this plugin. If you see any other questionable plugins, delete them too.
Then, tap the Menu again and go to Settings.
Select Search and then, Manage Search Engines.
Go to Search Engines and remove suspicious sites. Your domain name should only be Google.
To remove any site, tap the cross sign in front of the name.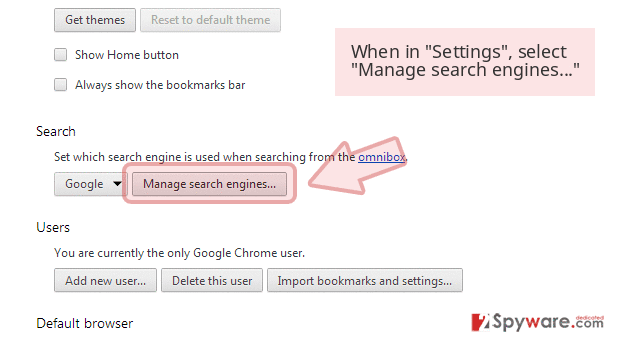 Lastly, you can go ahead and reset Google Chrome. To do this, go to Menu and then to Settings. As you scroll down, you will see the option to Reset Browser Settings.
When the confirmation message pops us, select 'Reset' to reset the browser. All your settings will be reset to default and the browser history will be removed.
Conclusion
While using the internet, you should be extremely cautious about your safety. If you are not, you can get in a lot of trouble. If you ever come across messages like Congratulations you have won, never click on them. This is because your privacy and personal information are at risk. Therefore, always be smart to avoid getting affected by such scams and viruses. If unfortunately, you have been affected, use the methods mentioned above to get rid of the viruses.